History
TBHRA is a joint agency that encompasses the Tioga County Housing Authority, the Bradford County Housing Authority and the Tioga County Redevelopment Authority.  TBHRA serves an area of 2298 square miles over two counties, with a combined 947 authority owned rental units and 477 Section 8 Vouchers. Additionally, the Tioga Authority in cooperation with the Redevelopment Authority administers HUD Community Development Block Grants.
The Authorities have been created by a Board of Commissioners in each county.  The Commissioners were authorized by the Commonwealth under the Pennsylvania Housing Authorities Law of 1937 (35 P.S. 1541) and Urban Redevelopment Law of 1945 (35 P.S. 1701).  The Commissioners enacted resolutions pursuant to these laws declaring a need for each Authority locally and appointing a five-man board to govern its affairs.  The dates the Authorities were formed were as follows:
Redevelopment Authority of the County of Tioga January 1963
Housing Authority of the County of Tioga April 1965
Bradford County Housing Authority September 1969
Resident Service Coordinators, with the help of the United States Postal Inspection Service, are currently hosting a Fraud Prevention Series throughout the housing authority'sbuildings to increase awareness of fraud, scams and identity theft
You are invited to an Easter Egg Hunt! Come celebrate with us!
Contact Us
Office Hours:
Monday – Friday  8am – 4pm
Main Office: 4 Riverside Plaza
Blossburg, PA   16912
Phone:  (570) 638-2151
Fax:  (570) 638-2156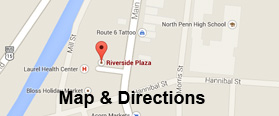 Employees are you looking for an easy way to access all your payroll information?  Look no further because it is all online from our website.  Just visit our EMPLOYEE ACCESS page for details  CLICK HERE>>
Landlords are you looking for an easy way to access all your housing information?  Look no further because it is all online from our website.  Just visit our LANDLORD ACCESS page for details  CLICK HERE>>
Looking for housing?  There is huge demand so we can place you on our waiting list and that is available online from our website.  Just visit our WAITING LIST ACCESS page for details  CLICK HERE>>